Voyages by Kensington Tours
Unique cruise and land experiences that offer unparalleled refinement and discovery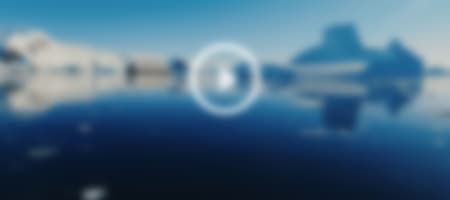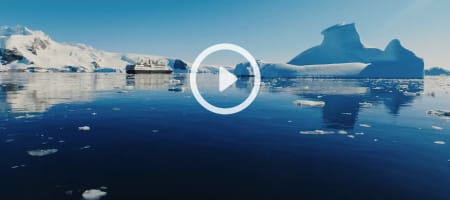 A new kind of exceptional land-sea experience
Enjoy the world's finest ocean and river cruises paired with privately guided land-based experiences that reveal the authentic best of each destination. Navigate between the Adventure Collection: expeditions that explore the world's limits, and the Classical Collection: river cruises that spark truly luxurious experiences in refined and renowned surroundings.
We'll work with you to design a seamless itinerary that pairs our signature, custom private-guided experiences with the ideal cruise routing, ship, and suite for your taste. Let us personalize every element of your voyage, from your days on land to your evenings on the water. All this culminates in what's truly the trip of a lifetime – from finding the perfect guide to help you explore an amazing new city, to selecting the ultimate hotel where you can let it all soak in. All in the elevated sense of style and refinement you expect from Kensington Tours.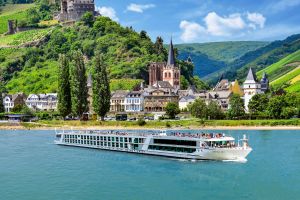 Your Guide to Voyages by Kensington Tours
The world's finest cruises paired with customized private-guided experiences.
A whole new way to see the world, differently.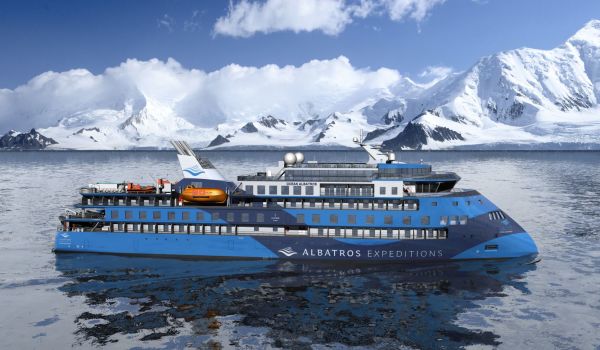 The Adventure Collection
Once-in-a-lifetime expeditions for those who seek to discover the legendary and often challenging extremes of our planet. Our goal is to exceed the expectations of today's modern explorers, and help you create memories that will last a lifetime.
Learn more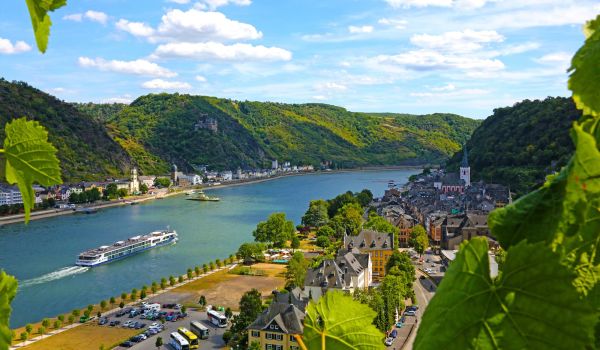 The Classical Collection
A unique spin on a classic journey: pairing the essence of our privately guided land-based itineraries with majestic cruises on the world's finest rivers. The result? Truly luxurious experiences in refined and renowned surroundings.
Learn more
The Adventure Collection
From the stark beauty of the polar regions to the depths of the Amazon, our Destination Experts will work closely with you to select the optimal destination to suit your exploration wishes, then combine this with pre- and post-cruise private-guided land experiences unlike any other. You'll be surrounded by some of the planet's most unique scenery and wildlife, with a myriad of opportunities to explore, engage, and record.
Learn from highly qualified specialists aboard your vessel, including marine biologists, ornithologists, glaciologists, and historians.
Take Zodiac boat tours, explore ancient ruins, hike mountainous landscapes, go helicopter flightseeing, or kayak through an ice sheet.
Take advantage of the facilities of an onboard photography lab to help you get the most out of your stunning wildlife and landscape shots.
See penguin chicks hatch, polar bears prowl atop panoramic glaciers, colonies of puffins flocking above the sea, grizzlies fishing in Alaska's backcountry, sea turtles nesting in the Galápagos, or alpacas grazing in the Sacred Valley.
Brave frigid waters for a once-in-a-lifetime polar plunge, followed by warming yourself in a luxurious ocean-view sauna.
For the Adventure Collection, our remarkable partners include Celebrity Cruises, Albatros Expeditions, Aqua Expeditions, Hurtigruten Expeditions, Quark Expeditions, Silversea Cruises, and Swan Hellenic. Each offers an unmatched range of the finest ships, compelling itineraries, and departure dates, combined with exceptionally high levels of service and expertise, and a wealth of onboard amenities.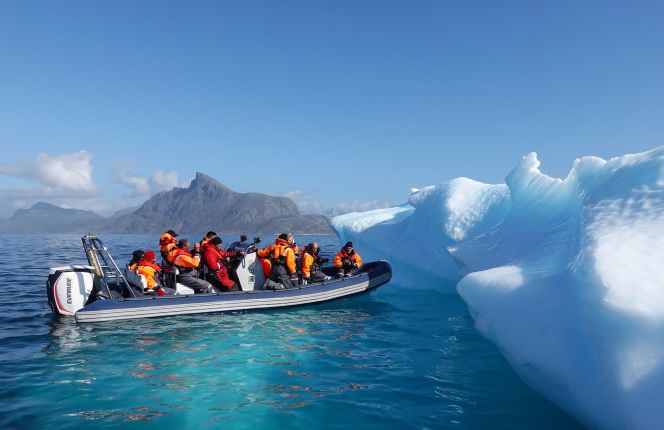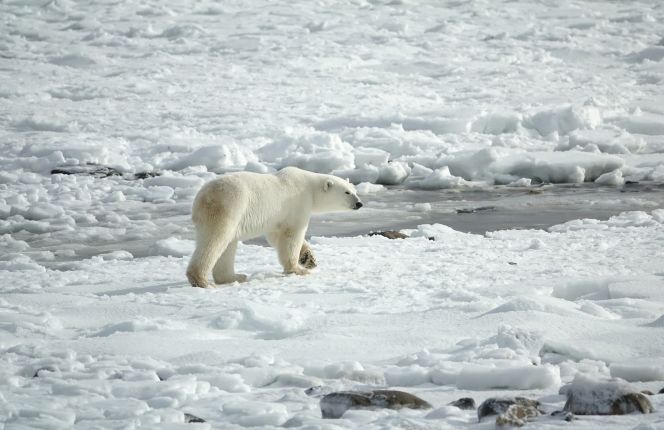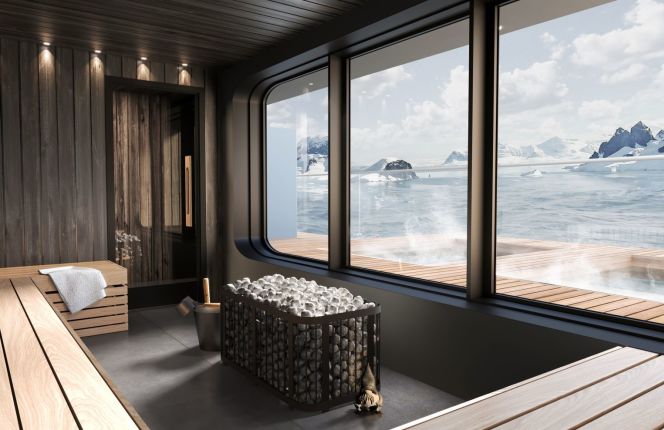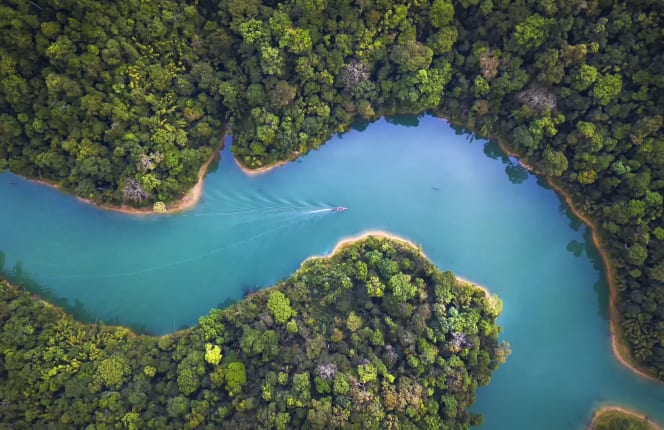 The Classical Collection
Before and after your cruise, explore historic cities and delve into cultural wonders with expert, private local guides. On-land tours and experiences are planned by your Destination Expert according to your unique palette – with a customizable and tailor-made itinerary as your canvas. Then, venture to remarkable destinations in the comfort of a luxurious river cruise, an intimate vessel with authentic onboard experiences.
Wake up in a new place every day as you set off to explore historic castles, medieval fortresses, and exquisite Imperial architecture.
Discover some of Eastern Europe's greatest treasures while weaving through countries along the Danube.
Journey from the famous and romantic canals of Amsterdam all the way to the majestic Alps of Switzerland, sailing through beautiful sketches of the Rhine.
Take a camel ride alongside the Great Egyptian Pyramids with an expert guide before boarding a cruise along the Nile from Luxor to Aswan.
Splendor in holiday cheer as you venture to the most coveted Christmas markets in towns and cities along the Danube. Sip mulled wine, eat traditional gingerbread, and take in the sight of twinkling lights from your luxurious cabin.
Our extraordinary partners for the Classical Collection include cruise experts such as Avalon Waterways, Scenic Luxury Cruises & Tours, Emerald Cruises, Sanctuary Cruises, and VIVA Cruises. With a broad range of desirable routings and ships, they enable true flexibility in planning, as well as sophisticated accommodations, outstanding service, and the onboard amenities our clients expect.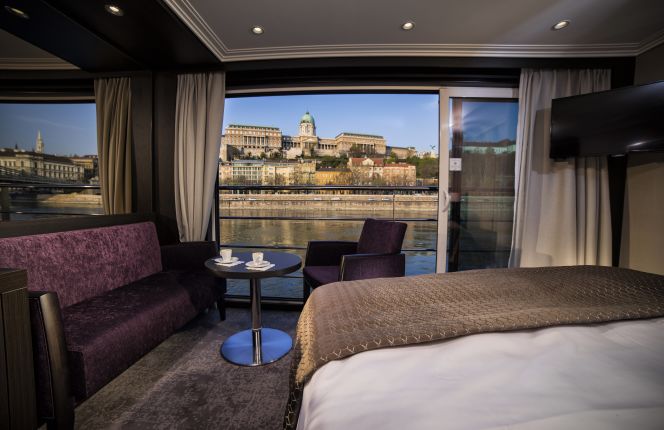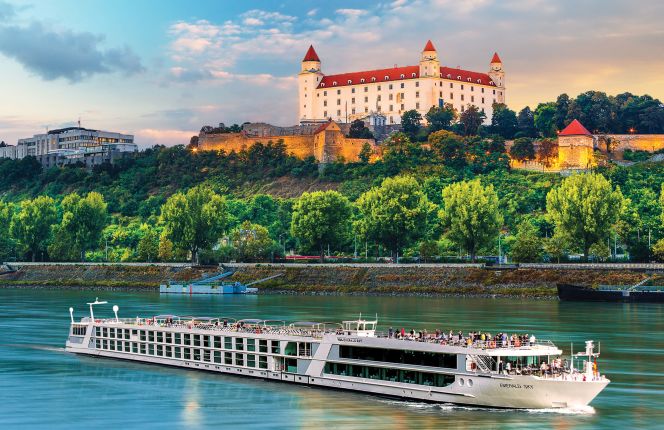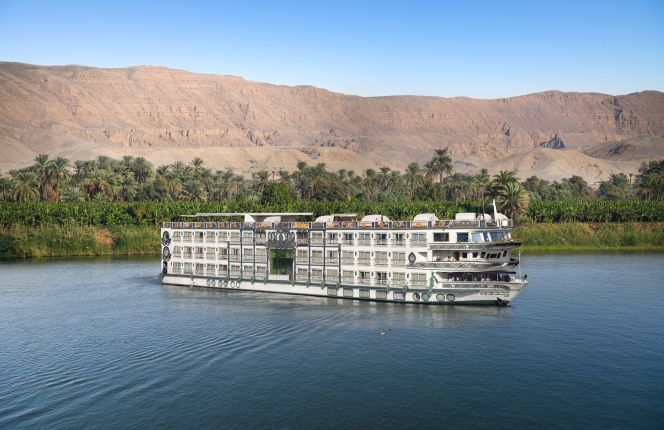 How we carefully craft Voyages by Kensington Tours:
Expert cruise and land curation
Our highly selective team has chosen from the world's finest cruise lines to bring you unique experiences that combine the best of ship and land.
Truly tailor-made itineraries
Our Destination Experts work with you to design a personalized itinerary that weaves together your dream destinations, our signature private guided touring, and an exceptional cruise.
Outstanding 24/7 support
At Kensington Tours, service is paramount. Whenever or wherever you may need us, we're just a call away.